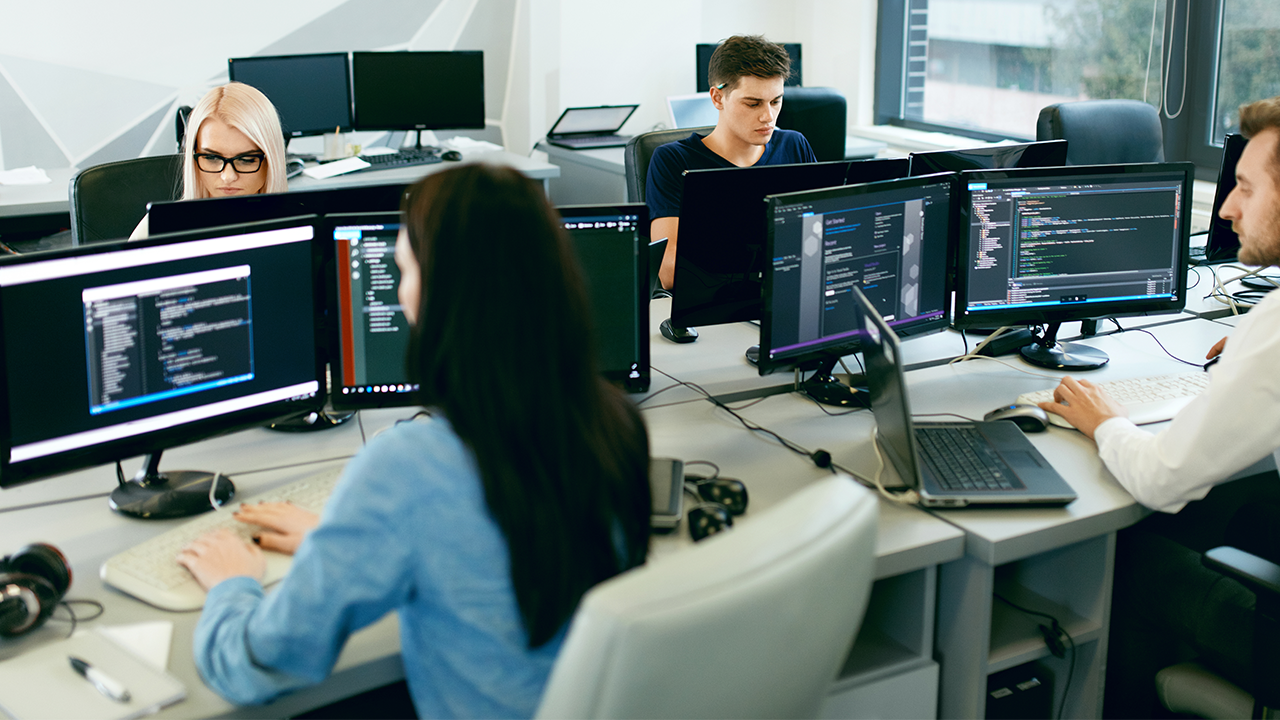 In the fast-paced hardware design and verification world, SystemVerilog has emerged as a powerful language. So, that revolutionizes how engineers develop and validate complex digital systems. As demand for skilled SystemVerilog professionals' surges, finding the right training becomes crucial. Enter Define View – a leading provider of
comprehensive SystemVerilog course
. So, that equips learners with the knowledge and expertise needed to thrive in the competitive VLSI industry. With a passion for excellence and a commitment to perfection, Define View sets the gold standard in SystemVerilog training.
Power of SystemVerilog
SystemVerilog is more than just a programming language; it's a robust hardware description and verification language. So, that caters to various design and verification tasks. From RTL design and functional verification to assertion-based verification and coverage-driven verification. Further, SystemVerilog empowers engineers to build reliable and efficient digital systems. However, understanding the power and versatility of SystemVerilog opens doors to limitless opportunities in the VLSI domain.
Excellence in SystemVerilog Training
Define View is an exceptional training institute providing comprehensive and structured SystemVerilog courses. Their curriculum covers the entire spectrum of SystemVerilog. However, it is starting from basic concepts to advanced topics. Further, it is ensuring learners gain a solid foundation before exploring complex design and verification methodologies.
Curriculum for Holistic Learning
Define View's SystemVerilog course leaves no stone unturned in ensuring learners receive a holistic learning experience. The carefully crafted curriculum is designed to cater to the needs of beginners and experienced professionals alike. However, providing them with a comprehensive understanding of SystemVerilog's nuances. The course covers everything from understanding data types and operators. Although, procedural blocks to exploring object-oriented programming and SystemVerilog's unique verification constructs.
Industry-Experienced Trainers
At the heart of Define View's exceptional training lies a team of industry-experienced trainers who are well-versed in SystemVerilog's intricacies. These trainers bring a wealth of real-world knowledge and insights into the classroom. However, enriching the learning experience with practical examples and industry best practices. Learners benefit from this wealth of knowledge, gaining insights beyond theoretical concepts and preparing them for real-world challenges.
Hands-On Learning for Practical Mastery
The 
comprehensive SystemVerilog course
is the best learning experience, and Define View understands this essential aspect. Though, their courses are enriched with practical labs and projects that allow learners to apply their knowledge in real-world scenarios. The hands-on learning approach fosters a deeper understanding of the language and builds confidence in applying SystemVerilog concepts to real-life design and verification tasks.
Customized Training Programs
Define View acknowledges that every learner has unique learning objectives and varying levels of expertise. To cater to diverse needs, they offer customized training programs that allow learners to choose specific modules or topics that align with their career goals. Whether it's functional verification, UVM methodology, or design-focused training, Define View tailors its courses to meet individual requirements.
Industry-Relevant Case Studies
To prepare learners for the dynamic VLSI industry, Define View includes industry-relevant case studies in their training programs. These case studies simulate real-world projects and challenges. Although, providing learners insights into the industry's demands and expectations. Learners develop problem-solving skills and critical thinking abilities, essential traits for successful professionals in the VLSI domain.
Realizing the Potential of UVM
The Universal Verification Methodology (UVM) is integral to modern digital verification, and Define View acknowledges its significance. Their SystemVerilog training includes comprehensive coverage of UVM. So, that is enabling learners to master this standardized verification methodology widely adopted across the industry.
Mentoring for Excellence
Beyond the training programs, Define View mentors and supports learners to ensure their success. Learners can seek guidance from mentors, discuss challenges, and receive personalized feedback to enhance their learning journey. Moreover, the mentoring approach fosters a supportive and collaborative environment, nurturing learners to reach their full potential.
Elevating Career Opportunities
Define View's comprehensive SystemVerilog training is a gateway to unlocking numerous career opportunities in the VLSI industry. Learners acquiring in-depth knowledge and hands-on experience become valuable assets to organizations seeking skilled SystemVerilog professionals. Whether entering the VLSI domain or advancing within the industry. Further, Define View's training empowers learners to excel in their careers.
Conclusion
Define View exemplifies the pursuit of excellence in SystemVerilog training. Where learners embark on a journey of knowledge, skill, and professional growth. However, industry experienced trainers, hands-on learning, and personalized mentoring. Moreover, Define View equips learners with the tools and expertise needed to thrive in the dynamic VLSI industry.
As learners master the perfection of a
comprehensive SystemVerilog course
, they are empowered to turn their visions into reality – creating cutting-edge digital systems and advancing technological innovations. Moreover, leaving a mark in the ever-evolving world of hardware design and verification. Embrace the journey to excellence with Define View and unlock the limitless potential of SystemVerilog in the VLSI landscape.